Live Webinar: April 27 at 11 am ET
Get Modern with
Zero Downtime
Join Henson Group and Cirrus Data on April 27 at 11 am ET to see how you can accelerate your migration to Azure without disrupting your business.
As an exclusive Azure Expert MSP, Henson Group leads hundreds of organizations through their digital transformation initiatives. Ayontika Nath from the Henson Group will join Mark Greenlaw, Cirrus Data, for an interactive discussion and demonstration on migrating to the cloud.
Don't get left behind. Modernize with Azure and start taking advantage of the benefits sooner with Cirrus Data and Henson Group. Register today to secure your spot.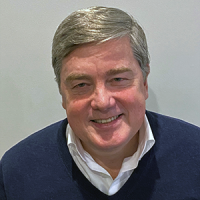 Mark Greenlaw
VP, Global Market Strategy
Ayontika Nath
Director, Professional Services
Preview Cirrus Migrate Cloud